The Newport Creative Trail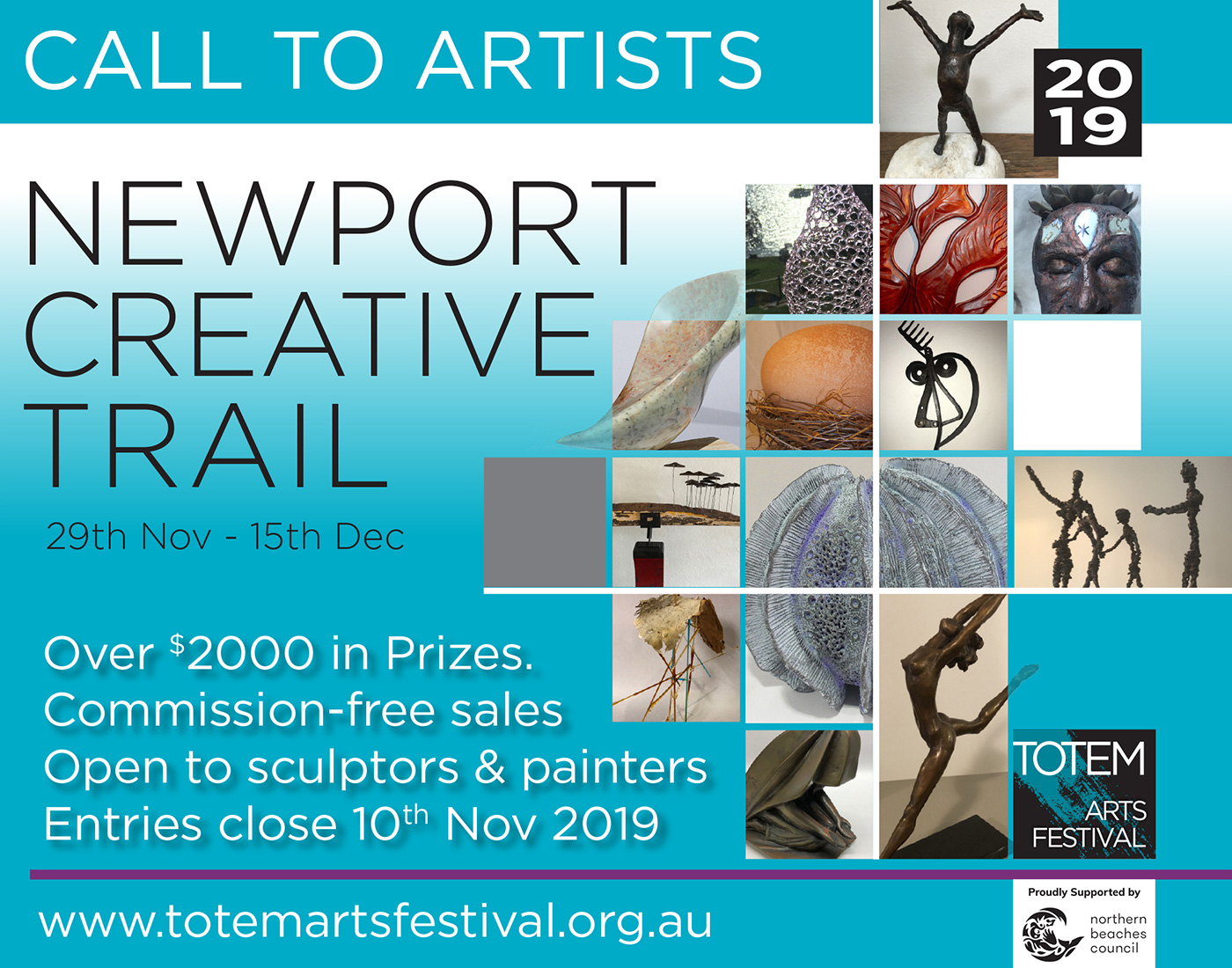 Now in it's 7th year, the The Newport Creative Trail (previously Newport Sculpture Trail), is now open to sculptors, painters and installation artists.
Emerging and established artists are invited to showcase their work in businesses and venues, in and around Newport Village. And as always, artworks may be offered for sale (with no commission).
The 2019 Newport Creative Trail runs from Friday 29th Nov till Sunday 15th Dec.
Artists selected, will be required to install their artworks at their designated sites between 9am and 3pm on Friday the 29th of November in order to allow time for judging prior to the launch of the trail.
This year, there will be a (non acquisitional) prize pool of over $2000, which will be announced at the Creative Trail launch event on Friday 29th Nov, at the Kave Bar, Newport.
Artist entry fee is $50.
Reduced entry fee for multiple entries.
Interested artists are required to complete the
online application by 26th Nov 2019.