The Great Northern Beaches Art Race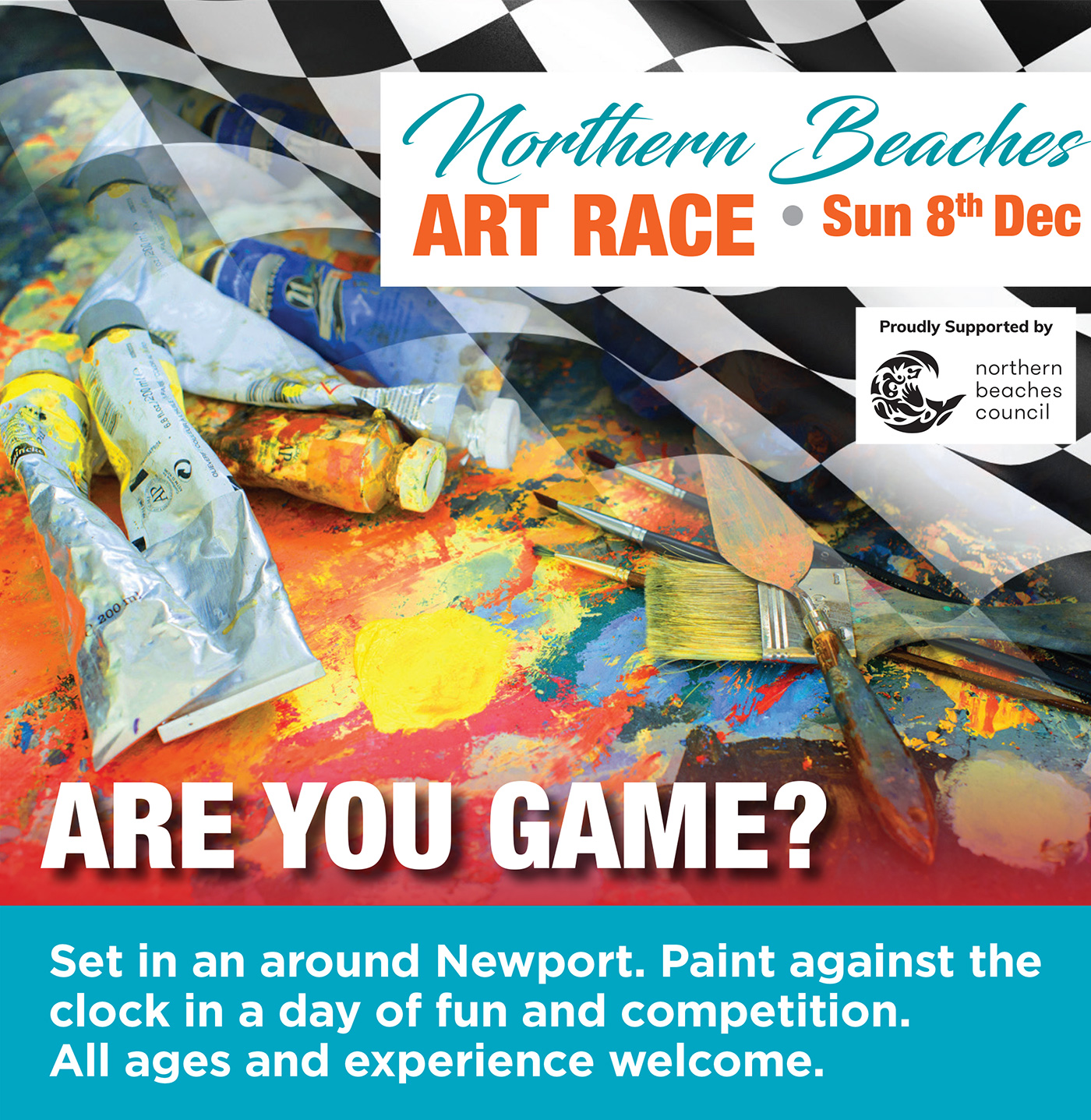 Artists of all ages and experience are invited to compete against the clock in a day of intense fun and competition set in an around beautiful Newport village.
Race day – Sunday December 8
10.00am – Bery Payne Reserve. Competitors receive a location by random draw.
11:00am Race starts. Artists have 3 hours to capture whatever they see on canvas.
2:00pm – tools down! Competitors head to Bert Payne Reserve for judging, pop-up exhibition and sale of entries.
Are you up for the challenge?
Artist entry fee is $25.
$500 first prize.
Commission free sale of work.
Interested artists are required to complete the online application by 1st Dec 2019.