<20>60 Inter-Generational Art Prize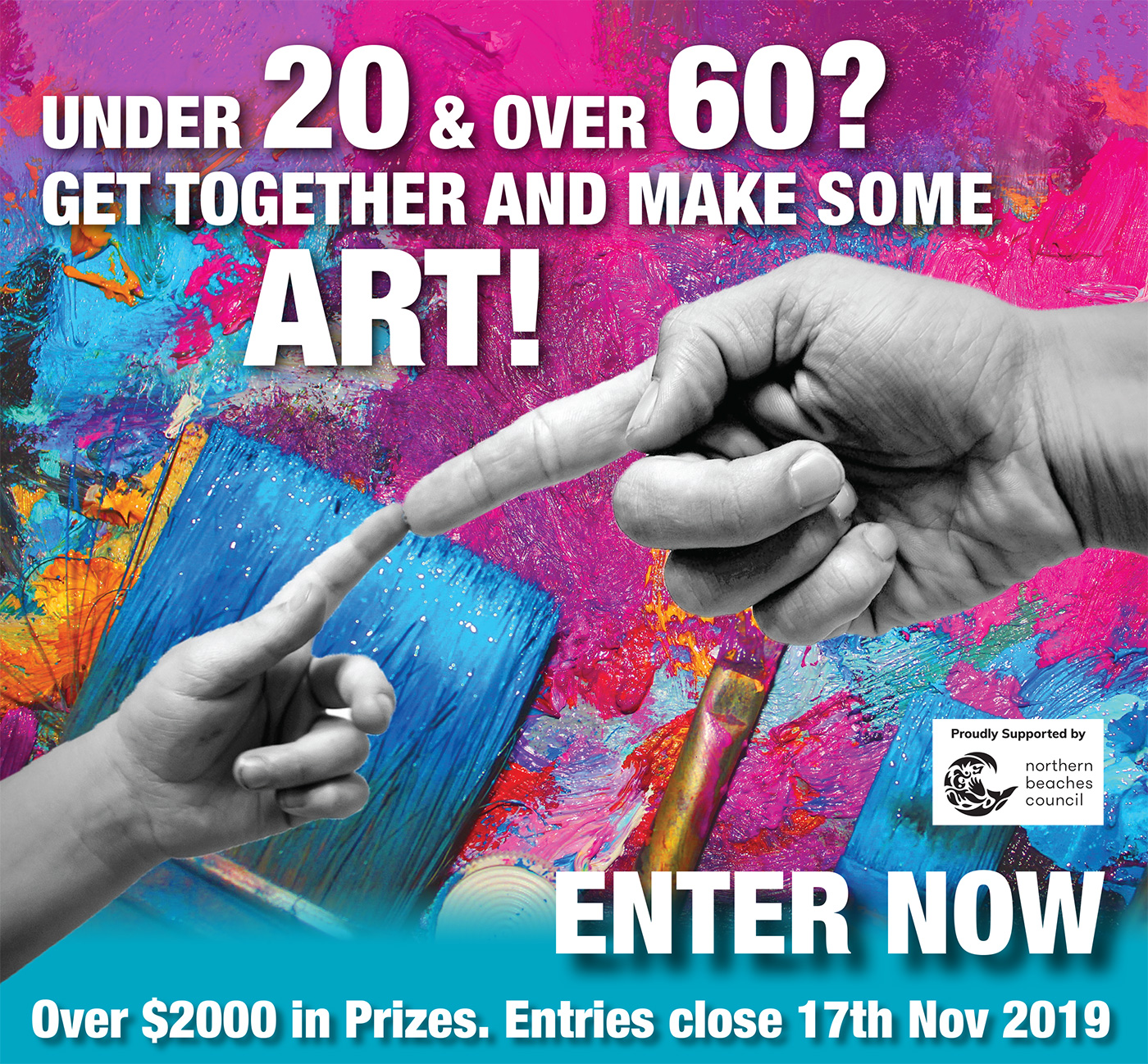 For creative collaborations between artists under 20 & over 60 years of age
Combining the wealth of experience of those over 60, with the enthusiasm and innovative perspectives of younger artists, is a potent combination that we believe will lead to the creation of some truly remarkable work. Given the scope of new media and technology available to younger artists, the competition is open to the submission of 2D, 3D, digital and performance collaborations.
We invite entrants under 20 and over 60 years of age to collaborate on an artwork.
Entry is open to the submission of painting, drawing, sculpture, photography, mixed media, waste-to-art, or music collaborations.
Finalists will be showcased in an exhibition on Satuday 30th November – Sunday 1st December, at the Newport Community Centre, culminating on Sunday afternoon with the announcement of winners, presentation of the major prize and awards, and music event.
Finalists will be presented on this Totem Arts Festival Website, for the public to view and cast their vote for people's choice.
Entry fee is $35.
Reduced entry fee for multiple entries.
Interested artists are required to complete the online application by 10th Nov 2019.